As a 501(c)3 Nonprofit Corporation, the Oregon Mediation Association is governed by a Board of Directors.  These volunteers shape the organization's strategic direction and dedicate countless hours to supporting OMA's success.  We invite you to read more about our current board below.
If you're interested in joining the board or know someone who would be a a good fit, please read more about the OMA Board Qualifications and Responsibilities.
2018 OMA Board of Directors
 Tera Cleland (President), Mediation Specialist, Gresham, Oregon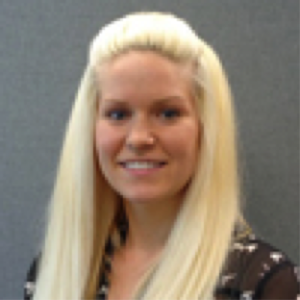 Tera Cleland is the Mediation Specialist for East Metro Mediation. She is from Palmer, Alaska and received her BA from the University of Alaska Anchorage in Criminal Justice. She has a M.S. in Mediation and Applied Conflict Studies from Champlain College in Burlington, VT. She brings experience in mediation, program development and conflict resolution training. Tera has a passion about strengthening our communities through the use of mediation and has a commitment to furthering the field of conflict resolution.
Gail McEwen (Vice President), Salem, Oregon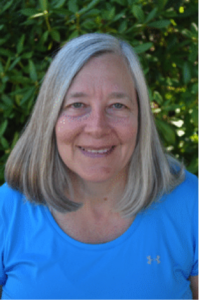 Gail appreciates the opportunity to serve on the OMA Board of Directors. Gail's interest in mediation dates back to the 1980's. As an employee of the Department of Land Conservation and Development and the Oregon Department of Fish and Wildlife, Gail looked for opportunities to use mediation to resolve land use and natural resource disputes and participated in mediation as an agency representative. From 2006 through 2012, she worked for Oregon Consensus at Portland State University and have managed or worked on projects that used mediation or facilitation to resolve public policy disputes.
Gail has a law degree from the Northwestern School of Law at Lewis & Clark College, and has been a member of the Executive Committee of the Oregon State Bar Alternative Dispute Resolution Section since 2009.
Gail is committed to promoting the use of mediation in Oregon and am excited about the possibility of serving on the OMA Board. She wants to work with other OMA Board members to increase opportunities for academics, public policy mediators and mediators of private disputes to work together and share information to elevate the quality of mediation services in Oregon.
John Inglish (Secretary), Program Director, University of Oregon, Eugene, OR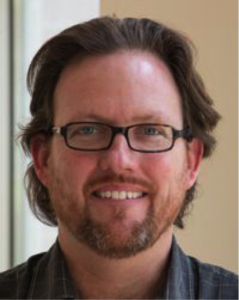 John Inglish is the program director for the Conflict & Dispute Resolution Master's program at the University of Oregon School of Law. Prior to this, John served as an Education Program Specialist with the Oregon Department of Education where he oversaw safe and healthy schools initiatives, and managed the special education mediation program. Prior to ODE, John served as a research associate and director for Technical Assistance and Consulting Services, an outreach unit housed in the University of Oregon's College of Education. John's early career history includes work as an instructional assistant, job coach, school-based occupational therapy practitioner, civil rights advocate, and attorney. He spent over 10 years providing services to students with disabilities in school districts in Utah, California, and Maine. Subsequently, he worked on education and other civil rights issues for the Disability Law Center of Utah.  John is a volunteer mediator and peer court elder for Lane County's Center for Dialogue and Resolution, and works with local schools to implement restorative justice into behavior management frameworks.  John holds undergraduate degrees in occupational therapy and psychology, a master's in public administration and policy, and a doctorate in law.
 Jennifer Tenorio (Treasurer), Graduate Student, U.S. Customs Broker, Portland, Oregon
Jennifer Tenorio is a graduate student in Conflict Resolution at Portland State University.  She was introduced to OMA when she completed her practicum requirements helping the OMA Education Committee with their spring training in 2016.  She is now the secretary of the OMA board. By day, Jennifer works importing cargo as a U.S. Customs Broker at Expeditors International.  Jennifer comes to us with experience in federal law-enforcement.  Her passion is in bridging the gap between police and community relationships. Jennifer is also an active member of the Portland Peace Team, a local organization that practices community policing — specifically advocating nonviolence and de-escalation at local events in Portland.  Jennifer is an identical twin.  She loves to explore the many neighborhoods Portland has to offer, and taking her dogs to the park.
Ramy Barhouche, Graduate Student, Researcher, Eugene, Oregon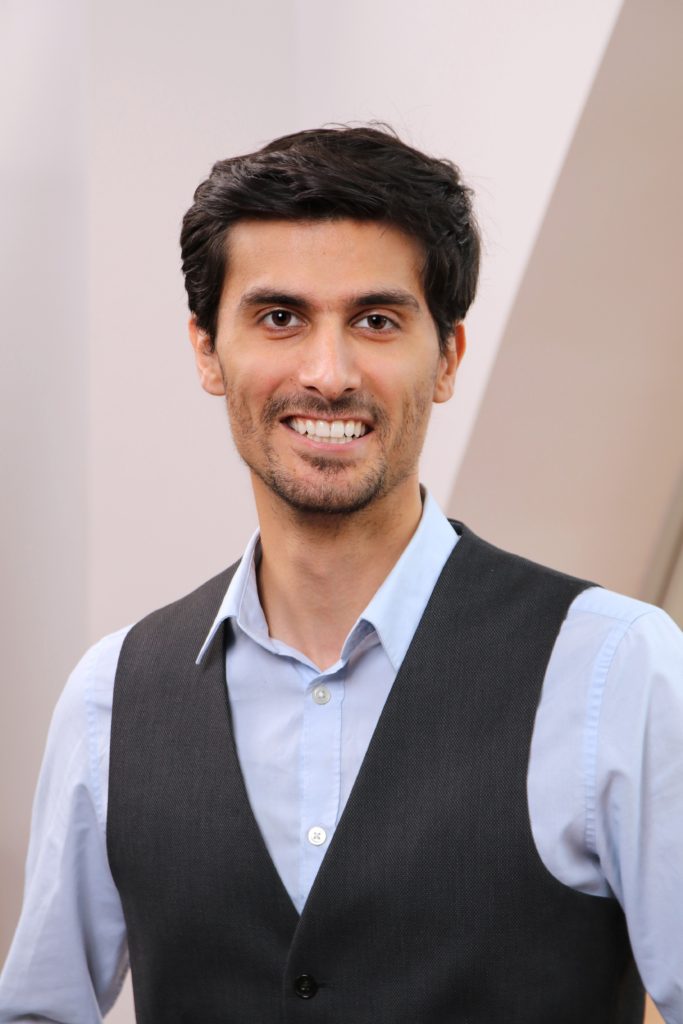 Ramy Barhouche is a graduate student and researcher studying Conflict and Dispute Resolution and Nonprofit Management, with particular interest in community development, youth empowerment, restorative justice and reconciliation, implicit bias, equity, participatory processes, dialogue, and mediation.
Prior to pursuing a dual masters, Ramy spent time with Greenpeace where he worked as a volunteer and mobilization coordinator.  After that he moved to the 'Institute for Development, Research, Advocacy and Applied Care', working as a research assistant, where he researched topics related to Syrian students' assimilation in Lebanese schools. His latest position working in Lebanon was with Search for Common Ground (SFCG) where he managed the Rainbow of Hope project that focused on training teachers, and teaching Lebanese and Syrian children conflict resolution and coherent living using storytelling and recreational activities.
Currently, in addition to studying at the University of Oregon, he is a researcher for the Sustainable Cities Initiative, Co-convener for the PPPM Equity Initiative, and member of the leadership team of the Practice Council of the Society for Community Research and Action.
Rob Bearden, Mediator, Gresham, Oregon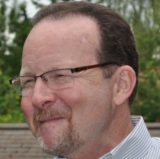 Since his graduation from law school, Rob Bearden has been a mediation advocate.  As Director of Operations at the Portland Art Museum for more than 20 years, he is a seasoned nonprofit administrator with experience facilitating collaboration between academics, senior executives and line personnel.
Rob is currently a mediator and conflict management trainer with Third Party Neutral, the company he founded in 2014.  He has served on multiple nonprofit boards and now lends his experience to OMA.
Laura Fishman, Family Law Mediator, Portland, Oregon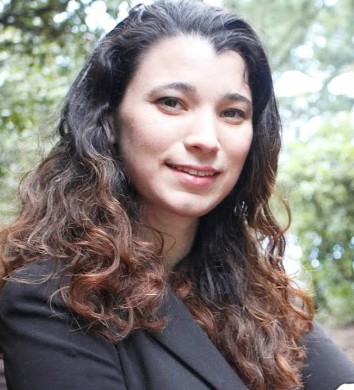 Laura Fishman works as a family law mediator for Columbia County's court connected family law mediation program, as well as an attorney and program manager for Affordable Family Law of Oregon, a law firm that specializes in providing legal services to low-income individuals in family law cases.
Laura has had a long-time interest in advocating for and promoting mediation in Oregon. She focused her academic studies on Alternative Dispute Resolution while in law school at the University of Oregon School of Law and mediated cases in Lane County's small claims court. Upon graduation, she completed an internship as a family law mediator at Multnomah County Family Court Services and began mediating family law disputes in my own private practice. In addition to her private practice, she currently sit on the panel of mediators in Columbia County's family mediation program. As a board member, Laura plans to contribute herexperience as a mediator to help other people in the mediation community obtain jobs and employment, as well as working on leading projects that involve advocating for mediation to resolve a broader range of disputes.
Rudy Lachenmeier, Mediator, Arbitrator, and Litigator, Portland, Oregon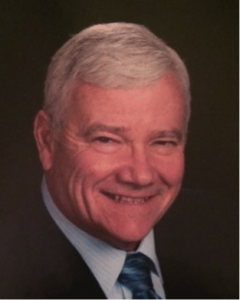 A native Oregon, and a long-time litigator, Mr. Lachenmeier has handled more than a thousand cases in litigation as an attorney for a party, trying to verdict more than 100 and settling the rest, often with the aid of a mediator.
In the process he has learned to appreciate the value to both sides of a competent mediator, who listens and really hears what matters to both sides and helps facilitate a result that maximizes both parties' interests. With that in mind, and with the goal of becoming such a person, he started down that road with his first 35 hours of formal mediation training about 5 years ago.
Since then he volunteered as a small claims mediator in Multnomah County, received their own rigorous training, and has handled in excess of 70 mediations for that program and attended numerous additional trainings. There he learned new skills, being required by the small claims system to be entirely facilitative and never evaluative which at first was difficult for one trained to be just that. It was that small claims group that first brought him into contact with OMA. This last year, he joined OMA as a member and attended as an active participant their Fall conference.  At the conference, he discovered further just how broad the mediation umbrella is and learned about many of the other groups doing everything from mediating or facilitating neighborhood issues, or public policy issues, to setting up restorative justice programs, to much more.
It is his goal as a new member of the OMA Board to continue to grow as a mediator while supporting in every way possible the growth and training of all types of conflict resolution programs and helping to continue OMA's role as a communications facilitator for all of them.
Wes Lucas, Management Analyst, Lane County, Eugene, Oregon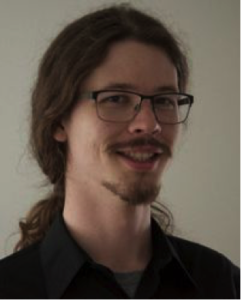 Wes' first OMA conference was in 2013. Since then, OMA has served as his professional "home" in Oregon, and he owe much of my development over the last four years to the members and leadership of this organization. Wes served as a conference volunteer in 2014 and 2015, and as a member of the conference committee for the 30th anniversary in 2016. He interned in a policy development role for the OMA Board of Directors in the summer of 2015, and agreed to join the Board for the 2017-2019 term.
Wes is a graduate of the University of Oregon, with a Masters of Nonprofit Management and MS in Conflict & Dispute Resolution. He was born in San Jose CA, and lived in St. Petersburg FL before arriving in Eugene. Since January 2017, Wes has worked for Housing and Community Services of Lane County (HACSA) as a Management Analyst, where he support a variety of change management processes. Recently Wes has also consulted with various clients to provide strategic planning, facilitation, and program evaluation – and have served as a volunteer mediator for Lane County's Small Claims Court. Wes is passionate about providing and improving services for people in need, and sees mediation as an essential tool for bringing people together in pursuit of a better world.
Wes is honored to serve as Co-Vice President (with Lynn Steyaert) of the 2017 OMA Board. We look forward to continuing the hard work of OMA members past, in order to build our field while reaching out to new members and old allies alike. In the words of our most recent Fall Conference title, Wes is excited to "appreciate the past, engage the present, and create the future" with the skilled and dedicated membership of this organization.
Emily Mikhaiel, Real Estate Agent, Volunteer Mediator, Portland, Oregon
A real e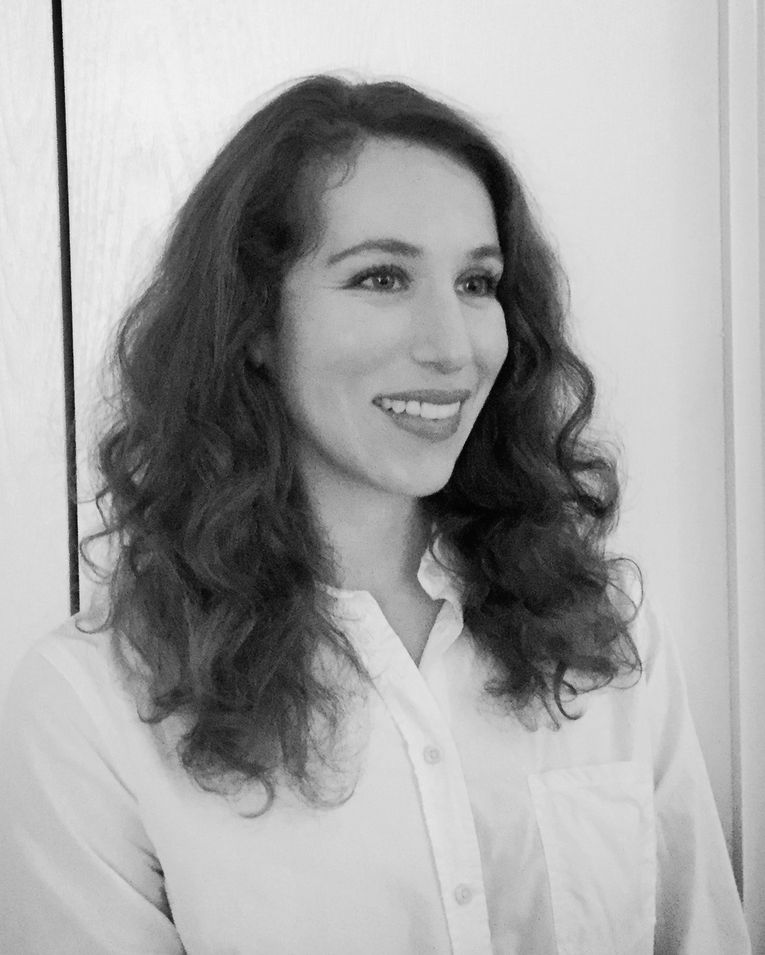 state agent by day, Emily Mikhaiel, earned her J.D. from the Northwestern School of Law at Lewis & Clark College, is a member of the Washington State Bar Association, and  is a volunteer mediator with Multnomah Small Claims and Community Mediation Services in Vancouver, Washington.  She has extensive involvement with non-profits, including  Catholic Charities' Immigration and Legal Services, multiple environmental agencies, and is currently the the vice president of a local nonprofit, the Oregon Area Ehlers-Danlos Support Group.  Emily plans on bringing her practical experience to the OMA board  to help OMA as it grows and evolves to help further the mission of the OMA to help Oregonians transform the way they deal with conflict in their personal lives and in their communities.
Marc Steiner, Executive Director, Salem, Oregon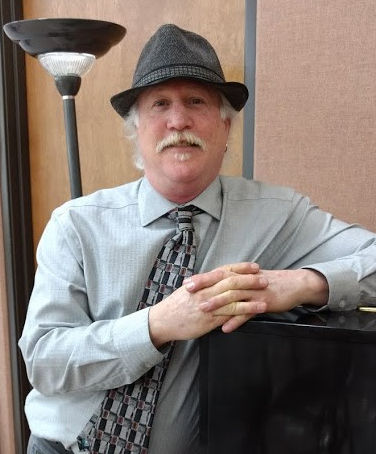 Marc is pleased to be joining the OMA board. Marc was hired in 2017 as the Executive Director of Neighbor-To-Neighbor Community Mediation (serving Marion, Linn, and Benton counties). Marc has been a practicing mediator, facilitator, and conflict resolution program consultant and trainer for 28 years. He began his career in New Mexico running a model parent/teen mediation program, worked for a non-profit with the Office of Juvenile Justice and Delinquency Prevention (OJJDP) serving over 40 states nationally in juvenile justice venues including youth prisons and detention, community organizations and school districts in mediation program implementation and design.
Prior to moving to Oregon in 2016, Marc worked as the Training & Practicum Director in Pierce County, Washington, where he oversaw a volunteer pool of 90+ active mediators. He has also been adjunct professor at the University of New Mexico, and Pacific Lutheran University in Tacoma, Washington. Marc was honored to serve on the Quality & Standards Training Committee for Resolution Washington, as well as the Board of the New Mexico Mediation Association.
Marc has mediated conflicts in the workplace (interpersonal and groups), families, small claims, foreclosure, neighborhoods, and has provided organizational consultation and conflict resolution training for city, county, and federal agencies (i.e. Sheriff, HR, Public Utilities, Fire Dept., VA, Fish & Wildlife), public and private colleges and schools, private businesses and non-profits. Marc received his M.A. in Communication from the University of New Mexico.
The OMA Board of Directors Wants You!
If you are an OMA member and are willing to help guide the organization (or you know someone else who would be great), please consider joining the Board.  It's incredibly rewarding.  Please read more about Board Responsibilities and Qualifications and then submit your Nomination Form .